NORTHERN RIVERS RESIDENTIAL RETREAT 2020
CHARTING THE PATH TO INNER FREEDOM II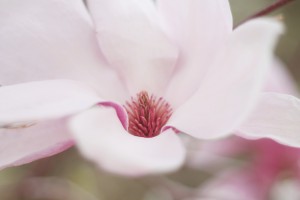 Meditative Practices from the Yoga Sutra
with
SARASWATHI VASUDEVAN
11 – 15 November 2020
Our 2020 Residential retreat  will explore meditative practices from the Yoga Sutra and other traditional texts.  While there are numerous methods and techniques of meditation being taught and practiced today, many of the powerful models given in the Yoga Sutra still remain to be explored.
In the quiet and nourishing ambience of the retreat, we will explore deepening our practices toward reconditioning the mind.  Saraswathi will draw from the Yoga Sutra and other resources with which she has intimate knowledge, to enliven and engage us in activity, reflection, practices and meditation. Can we use these practices to understand our-self better?  Can we apply them for healing?  How can we progress with them?
This exploration will aid us in our journey to a greater understanding of who we are from a yogic perspective, understanding the root of our actions, how to integrate and go beyond.

Physical practice is one thing.
Theoretical understanding another.
Linking these with experience is what brings change, more awareness and contentment to our lives.
We urge you to come and take this time to integrate your knowledge and practices, experience and grow – personally and professionally.  Chart your path to inner freedom.
Words are inadequate to convey the value of the depth of knowledge given, the depth of experience and insight received. I highly recommend these courses with Saraswathi for all yoga teachers, therapists and students. With deep gratitude and love, Gwynne Jones Nov 2019
SARASWATHI VASUDEVAN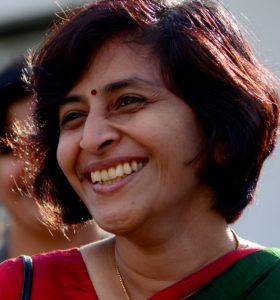 We are always delighted when Saraswathi Vasudevan of Yoga Vahini, Chennai, India agrees to return to the Antipodes. Saraswathi is an extremely highly regarded international teacher, mentor and practitioner of yoga. Saraswathi holds two Masters Degrees (Psychology and Nutrition) and trained closely with Sri TKV Desikachar at the Krishnamacharya Yoga Mandiram, where she led the KYM Research Department. She subsequently went on to establish Yoga Vahini, a now renowned yoga and therapy training school in Chennai and Hyderabad recognised by the IAYT. Saraswathi has led trainings and retreats all around the world, is a sought after international speaker, and is on various international boards associated with yoga and yoga therapy.
Saraswathi is of one of the foremost exponents on the Yoga Sutras of Patanjali teaching today. Charismatic and insightful, warm, gentle and sometimes challenging, she is able to draw on her wealth of knowledge and experience, to bring us to an understanding of what lays behind our thoughts and actions in daily life. Her focus is always on authenticty in yoga. She effortlessly brings us back to the essence and simplicity of the great teachings.
Saras' teachings are as luminous and clear as her presence - Trish Crossley Nov 2019
To be in her presence is to experience the embodiment and the spirit of this timeless healing art. To study with her in any possible context should be high on any serious student of Yoga's list of priorities. -Robert Birnberg
Venue, Costs and other details
Our Venue will be confirmed shortly but you may be assured that it will be a place where we can immerse in nature, enjoy quietude and nourish ourselves with delicious vegetarian meals. Full details will be available soon.
Registration
We invite you to register your interest early. Places will be limited.
Please note: A regular practice of asana, pranayama and meditation and being comfortable with silence during certain periods of the day will be highly desirable to participate in this retreat.
COVID Note:
We will update as information becomes available regarding whether  will be able to offer the program as planned or whether we will need to restructure the program in another format, or postpone. But please register your interest as it is always great to know you are out there. Hope to see you all in real time soon!