Leanne Davis – Viniyoga Australia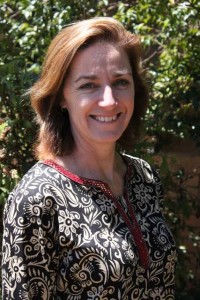 Leanne has worked in complementary medicine since 1983 and taught yoga since completing the Sivananda Vedanta Yoga Academy training in India in 1988. She has a Bachelor of Health Science in Acupuncture and practices Traditional Chinese Medicine, body-work and Ayurveda alongside her work with Yoga.
She is now a senior yoga teacher with Yoga Australia ,a teacher-trainer in the tradition of Krishnamacharya, a registered Yoga Therapist with the Australian Association of Yoga Therapists (AAYT), a member of Australian Traditional Medicine Society (ATMS) and a committee member of Yoga Australia.
Leanne is keen to advance the quality and recognition of the traditional principles of yoga teaching and yoga therapy in Australia so that it may properly be utilised in the community as a system of physical and mental health care.