SYDNEY SEMINAR
with
Dr NC MBBS
The Essence of Yoga and the Yoga Yajnavalkya
25 – 26 November 2017, The Centre, Randwick, Sydney
(and PGDYT Refresher Day 24 Nov 2017)
REGISTER NOW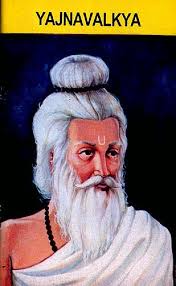 Discover the world of yoga beyond the mat, beginning with the universe of you through the teaching of renowned Yoga Therapist Dr NC and the dialogue of The Yoga Yajnavalkya. Come join Yoga Therapy Australia  and Dr NC MBBS  for a weekend immersed in the essence of yoga.
During the weekend DR NC will guide us in discussion and practical techniques from the Yoga Yajnavalkya.  The Yoga Yajnavalkya was said by Sri T Krishnmacharya to be the most important and authentic classical text on yoga after the Yoga Sutras of Patanjali.
The text takes the form of a conversation between the sage Yajnavalkya and his wife Gargi.  It's content comes directly from the Vedic Rishi (Sage).  It pre-dates the Yogatattva Upanishad and the more well-known Hatha Yoga Pradapika.
The dialogue of the Yoga Yajnavalkya covers the eight limbs of yoga, as does Patanjali's Yoga Sutras, but here with detailed discussion on the lesser known last four limbs , or inner aspects, of yoga  – Pranayama, Pratyahara, Dhyana and Dharana. The text is also renowned for its very specific details about the vāyu-s , nadi-s, chakra-s and kundalini, which cannot be found in any other yoga texts.
Regardless of whether you are familiar or not with the Sanskrit terms above, theses teachings are relevant to all of us, in our daily life. These terms relate to the essence of yoga, and your inner nature. They will be clearly explained by Dr NC over the weekend, and may be experienced  by you.
Come join us and discover the world of yoga beyond the mat.

Faculty
Dr NC, Dr N Chandrasekaran (Dr NC) MBBS  is a renowned and highly sought after International yoga  teacher, therapist  and author. He is cha
rming, humble and radiates the teachings.    He held the position of Director of Yoga Therapy at Krishnamacharya Yoga Mandiram for more than ten years and has guided many many thousands of appreciative students.  Dr NC is an advisor to the Australian Association of Yoga Therapists (AAYT).
Who should attend?
The seminar is suitable for every one with an interest in yoga, philosophy, the mind, and deeper levels of being. it is essential for yoga practitioners, teachers, therapists.  Suitable content for CPD points for Yoga Teachers (12 hours).
There are no prerequisites.  All are welcome.
Lunch and Amenities
Teas will be provided and some light snacks and/or fruit for morning tea.  If you wish to bring your own lunch there is a pleasant garden area to sit in, or you may wish to walk to Centennial Park (about 20 mins).  There  are also numerous inexpensive lunch spots within 5 – 10 minutes walk.
Accommodation
If you are coming from outside of Sydney and  wish to stay at the venue (The Centre) we urge you to make your booking promptly. Several rooms are currently being held for YTA but will need to be released in due course.
Where: The Centre, 14 Frances Street Randwick
When: 9.30am -12.30pm and  2pm – 5.00pm,  Saturday 25 – Sunday 26 November 2017
Fees:

$295 EARLY BIRD   Full payment by 30 September 2017

$345 Full Price payable after 30 September 2017
REGISTER NOW

YTA Graduate and PGDYT Students Refresher and Case Study Day – Fri 24 November 2017:
For PGDYT Sanga: :Join your sangha for our next fabulous refresher and satsang with Dr NC. We have three very different live case studies coming along and will once again have open discussion time – so bring your questions.  Commences 9.30AM and will finish by 6 PM at the Centre, Friday 24 November 2017.
$155 including lunch  (For Graduates and Current PGDYT students)
Ensure you click that you are a PGYDT student or grad on the Seminar registration form for full information.
REGISTER NOW