BYRON BAY WEEKEND SEMINAR
Sutras and Sadhana – The Psychology of Yoga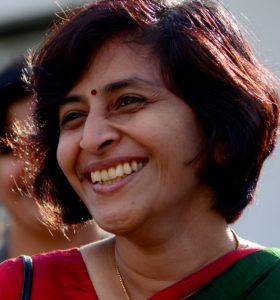 with
Saraswathi Vasudevan
Byron Bay,  9 – 11 November 2018
Yoga Therapy Australia is delighted to bring you Sutras and Sadhana  – the Psychology of Yoga  – with Saraswathi Vasudevan.
Saraswathi is one of the foremost exponents on the Yoga Sutras of Patanjali teaching today.  The Yoga Sutras are all about the mind. Modern psychology finds it roots in the Sutras,  and illuminaries such as Carl Jung were keen students of the text.  It is the primary text of yoga, even though many practitioners may not be familiar with its content.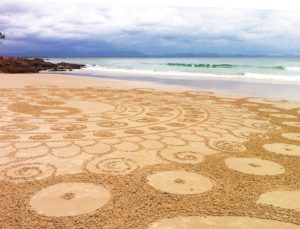 Sutras and Sadhana, Byron Bay 9 – 11 November 2018
Commencing with a Friday evening introductory talk, we will spend the weekend immersed in a study of the text as relates to ourselves.  We will look closely at the mind, how it works, the path to clarity, and how to deal with the obstacles along the way.
This seminar will be held at Byron Bay, and is open to all who are interested in the mind and themselves. It is likely to be of special interest to yoga practitioners, teachers, therapists, psychologists and other therapists, but the content will be equally applicable to us all.

Venue
Our venue is the Marvell Hall, located at Marvell Street, between Massinger and Cowper Streets, Byron Bay  It is close to the Byron Bay Recreational Grounds, an easy 10 minutes walk to Byron's central shopping area, and about 5 minutes to the Byron's Main Beach.
Program Times
Friday 9 November 2018 –  6.00pm to 7.30 PM
Saturday 10 November 2018, 9.30am – 5.30pm
Sunday – 11 November 2018,9.30am – 4.00pm
(Lunch will be taken between 12.30pm and 2pm)
Fees:
Friday Evening Only $25
EARLY BIRD $395 (Full payment by 6 August 2018)
FULL FEE  $450  (Full Payment after 6 August 2018)
REGISTER NOW
If you are not yet ready to register but are intending to come, please register you interest so that we know you are out there and can keep you up to date.
Register your interest