Foundations of Yoga Intensive 15 April – 24 April 2018
9 day / 9 night Residential with Saraswathi Vasudevan
Camp Koinonia, Evans Head NSW
REGISTER NOW
Yoga Theapy Australia's Foundations offers intensive hands-on training in the personalised approach to yoga practice and teaching following the tradition of Sri T Krishnamacharya. It brings the perspective of Viniyoga – applying yoga to the Individual – to students and teachers of all streams of yoga. The program includes an extensive and comprehensive curriculum and training that has been perfected by Saraswathi Vasudevan over more than 2 decades of learning and teaching in the lineage of Sri.T.Krishnamacharya.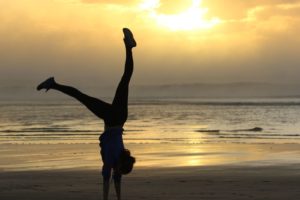 The course aims to bring a reflective understanding of the Yoga Philosophy that can be applied in daily living, it explores the various conventional and unconventional tools of yoga and how they can be deployed to support health and well-being of an individual and includes hands-on training in observation, assessment and designing of personalised yoga practices that can be progressively adapted to changing needs of the individual.
The program aims to inspire deeper understanding and positive change within the practitioner that can support change in the world around us as well as offering a firm foundation in Yoga, and Samkhya philosophopy.
"The success of Yoga does not lie in the ability to perform postures but in how it positively changes the way we live our life and our relationships." - T.K.V. Desikachar
The Foundations is a course suitable for all interested in the essence of yoga, practising or teaching from a deeper level as well as personalising yoga according to individual needs. The course is not available on-line or by distance-learning, as svadhyaya, relationship and sangha, dietary and lifestyle experiences, all of which are gained by the immersive experience, are a part of the training.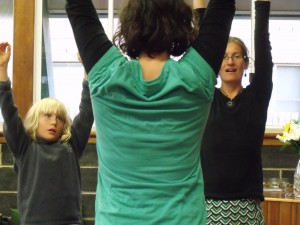 The Foundations content is fundamental knowledge for all yoga practitioners and teachers, and is essential for any aspiring yoga therapists. It encompasses the foundational knowledge required to ensure that any therapeutic application of yoga is not prescriptive, but is truly designed for the individual concerned.
Many courses now offer guidelines for the therapeutic application of yoga for specific conditions, but without the foundational knowledge such application can only be prescriptive. In order to apply yoga in the most beneficial way for the individual concerned it is vital to develop the skills of observation and assessment, to understand the fundamental elements of asana, modifications, course planning as well as underlying philosophy.
The Foundations is a training that draws together and reviews all of the philosophical and elemental aspects of yoga and yoga-asana from a therapeutic perspective. It delves into the source, the Vedas, as well as your own experience, for its content.
"It was like weaving together many coloured threads to create a beautiful carpet. Each subject and practice supported and reinforced each other which allowed understanding to slowly unfold." Libby W. (Foundations participant 2017)
The Foundations is a course suitable for all interested in the essence of yoga, and practising or teaching from a deeper level. Wherever you are now, be you a yoga practitioner, a yoga teacher, a highly experienced therapist, or an allied health professional, you will find these teachings are both profound and immediately useful. It is suitable for all individuals interested in the deeper aspects of yoga.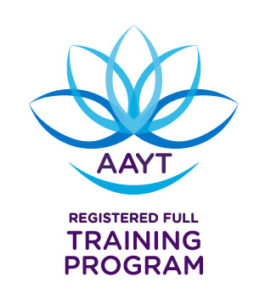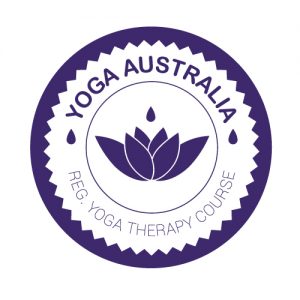 The Foundations is a stand alone course and also the pre-qualification course for the Yoga Therapy Australia's Therapist Training, the Post Graduate Diploma in Yoga Therapy (YTA) . The PGDYT, of which The Foundations is a part, is accredited by Yoga Australia and the Australiasian Association of Yoga Therapists (AAYT) and thus complies with IAYT International Standards.
The PGDYT program is directed by another renowned, authentic and incredible teacher, Dr N Chandrasekaran MBBS (Dr NC). Module One of the PGDYT commences 25 May 2018, with Applications of Yoga and skills of Observation at Camp Koinonia, Evans Head.
Foundations Faculty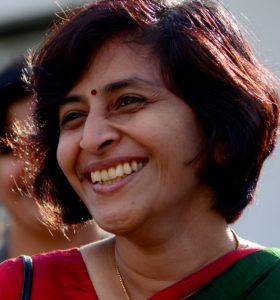 We are extremely privileged to have Saraswathi Vasudevan of Yoga Vahini, Chennai leading the course. Saraswathi is an extremely highly regarded international teacher and mentor having trained closely with Sri TKV Desikachar for a couple of decades at the Krishnamacharya Yoga Mandiram, where she ultimately led the KYM Research Department.
Saraswathi has been variously described as remarkable, phenomenal, charismatic, and inspiring, as of profound wisdom and a blessing and privilege to have as a teacher.
Saraswathi was keynote speaker at Yoga Australia's conference 2016. She is all of the above, quiet and calm, full of knowledge, wisdom, humility and gentle humour. She has a keen and loving following in Australia, and all around the world.
"Saraswathi's teachings were inspiring informing, empowering, engaging and relevant … a genuine and knowledgeable teacher not afraid of a litle humour or showing her human side" Libby W. (Foundations Course 2017)
Saraswathi will be assisted by Ms Krystal Alves, Yoga Therapist PGDYT (YTA), Naturopath, Nutritionist, and founder of Yoga in Motion, Krsytal will lead our morning and evening practices. Madeleine Marty, Senior Yoga Teacher, Yoga Therapist, Ayurvedia Wellness Consultant and Founder of Yoga Therapy Australia, along with PGDYT (YTA) graduates, will also be on hand to assist as needed.
T Krishnamacharya and viniyoga
Yoga must be made to suit the individual and not the individual to suit the yoga Sri T. Krishnamacharya
Our focus, based on viniyoga in the lineage of T. Krishnamacharya – involves the prescription of personal practices not by condition but according to individual needs and always supported by the underlying yoga philosophy
Giving what is appropriate is viniyoga
By an appropriate person, to an appropriate person,
at an appropriate time, in an appropriate manner.

It is not casual or routine.
Not by anybody to everybody.
Not anything and everything.
It is unique, highly individualised and very specific.
You can only give what is inside you.
This is the first lesson in viniyoga …
Principles of Yoga Therapy Vol 1 at p. 309
Dr N. Chandrasekaran MBBS (Dr NC)
Learning the foundations of yoga, and the art of observation of the individual, is fundamental to the skills of the yoga therapist.
Course outline:
Extensive and comprehensive curriculum and training perfected over more than two decades of learning and teaching in the tradition of Sri.T.Krishnamacharya.
Aims to bring a reflective understanding of the Yoga Philosophy that can be applied in daily living.
Explores the various conventional and unconventional tools of yoga and how they can be deployed to support health and well-being of an individual
Includes the important principles of practice of asana, the function of asana and the principles behind the modifications of asana for specific outcomes, meditation and other tools of yoga
The principles behind sequencing of asana, pranayama and meditation practice – the key that opens to the full efficiency of these tools
Provides hands-on instruction in observation, assessment and designing of personalised yoga practices that
can be progressively adapted to changing needs of the individual.
Aims to inspire deeper understanding and positive change within the practitioner that can support change in the world around us.
Offers a firm foundation in Yoga, and Sankhya for an aspiring yoga therapist.
Our Venue – Camp Koinonia Evans Head, NSW
Camp Koinonia is located at 29-41 Terrace St Evans Head NSW. Evans head is in the Northern Rivers of NSW south of Byron Bay and Ballina. It is situated on the fringe of the Evan's Head township, adjacent to the Broadwater National Park and directly across the road from Airforce Beach. Evans Head is a quiet village with a river running through it, a variety of great beaches and Bundjalung National Park on the far side. During our breaks you may wish to take a walk on the beach, through one of the local tracks, a dip in the river or the sea, or maybe just take rest.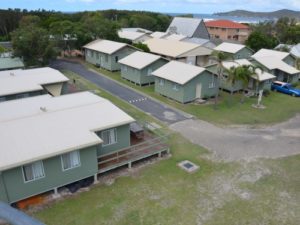 The facility has an interesting history with heritage cabins salvaged from Department of Defence after the second world war. Accommodation is basic but clean and comfortable. and well loved by our PGDYT students for its incredible location, quiet and common spaces.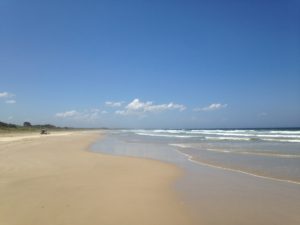 There is a variety of accommodation to choose from, although it is limited in each category and many rooms have bunk beds. Accommodation options include camping, dormitory, twin share rooms, and single rooms. Linen is provided for twin share and single rooms and may be provided at an additional fee in non-ensuite dorms.

Staying off Campus
There is also the option of staying off campus and organising your own accommodation. However, we do encourage you to stay onsite so that you may truly immerse yourself in the teachings without interruption. On that note, we eurge you to plan your commitments and work around the training dates so that you may have full opporutunity to focus and come inward. If considering off-campus participation, please note that classes start with asana at 7AM and finish with relaxation at 8.30PM, and that these classes draw together the daily teachings and are very much a part of the course.
Food Glorious …
Food is a priority for life, good health, and good moods! Thus, it is an integral component of our trainings and retreats.
We are delighted to have YummyLara catering for us once again. Lara specialises in organic, vegetarian, hand made food inspired by Ayurveda. Lara is an ayurvedic cooking teacher and professional caterer with her own commercial kitchen and centre set up in Byron Bay. This is a fabulous opportunity for us to learn more about ahara (food) in ayurveda, to experience it in daily life (vihara) and to reap, enjoy and share the benefits.
Getting There
We will happily assist you with transfers to and from Ballina Airport and Coolangatta Airport via taxis, or share-rides where possilble. The cost will depend on the number of people arriving at around the same time. If you require a transfer please try to book your flights to arrive at Ballina Airport by 4.00PM or Coolangatta (Gold Coast) airport before 3.00PM on 15 April 2018.
Outgoing flights may be booked for departure from Ballina after 3.30pm and Coolangatta after 4.30pm on 24 April 2108. Please indicate on your registration form that you need transfer assitance and notify us of your flight details once they are booked.
If you are driving please note the address of Camp Koinonia as 41 Terrace Street Evans Head NSW. Evans Head is 30 minutes south of Ballina. If you are coming from the North, turn at the Evans – Broadwater Road. The camp consists of the first buildings and an abseiling tower that you will see on your left just as you come into town and pass the 60km sign. You may enter from the driveway off that road or drive around the block to Terrace Street.
Check in
The program will commence with Dinner and a talk at 6.30pm and a talk on 15 Apri 2018. Please aim to arrive between 3.30 and 5pm to register and settle in. We will conclude with lunch on 24 April 2018.
Accommodation Options and Pricing
Prices include all tuition, all meals (organic vegetarian), and nine nights accommodation. Prices include GST.
To ensure your choice of accommodation we recommend that you regsiter early.
ACCOMMODATION TYPE
EARLY BIRD INCL. GST
PAID IN FULL BY 30 January 2018
FULL PRICE INCL. GST
PAID ON OR AFTER 1 Februaray 2018
Off Campus – Meals Included
2450
2600
Camping (BYO Tent)
2675
2825
Non-Ensuite Dorm (Up to 4 persons per room )

2775

2925
– Plus Linen Pack (sheets, towels, doona or blankets)
+55
+55
Twin Share Room – (Share Ensuite)
2945
3095
Private Room – (share ensuite)
3095
3245
Please Note:
Single and twin Shares may be allocated a single or bunk bed. There are a small number of double beds available for couples by request. Your choice of accommodation cannot be guaranteed as some options are very limited. While every effort will be made to satisfy your preferences allocation will be made in order of receipt of applications accompanied by deposit or full payment. No accommodation will be allocated or places in the course reserved until full payment is received.
If you are passionate about attending the training but are unable to join due to financial constraints we may be able to help. If you fall in this category please contact us so we can try to work out a payment plan that works for you.

Registration
REGSITER NOW
Register early to secure your place. Full payment or a deposit of $500 is required upon registration to secure your place.
Early Bird payments must be paid in full by the EB due date. If you make a deposit only, please diarise the balance due and date. Non-payment or delay may result in your place being forfeited.
Please note that your choice of accommodation will only be secured once your full payment is recieved. Early Bird prices apply to payments received in full by 30 January 2018.
If you are not yet ready to register but wish to ensure that you receive updates, or would like further information, please register your interest so we know you are out there!
Register your interest
Payment
Payments may be made by Paypal or EFT. Paypal payments incur a service fee of about 2.6%, for which you will be liable. If you access paypal other than via our registration page, please ensure that the fee is added and transferred to YTA. Payment by EFT is highly recommended as they do not generally incur such charges.
EFT payments may be made to:
St George Bank
Yoga Therapy Australia
BSB: 112879
Account: 446257089
Please ensure you use your name as a reference and notify us of your payment.
Terms and Conditions
1. REFUND POLICY FOR FOUNDATIONS OF YOGA 2018

If a participant withdraws from the program the following terms and conditions apply:
a) If the participant withdraws on or before 15 February 2018 the participant will receive a full refund of all monies less the non-refundable administration fee of $500;
b) If a participant withdraws on or after 15 February 2018 the participant will forfeit 50% of their total cost of the course;
c) If a participant withdraws on or after 15 March 2018, no monies will be refunded.
d) However, at any time prior to the course commencement, a withdrawing participant may arrange to transfer his/her payments to another person to attend the same workshop in his/her place, (but only if that person satisfies any necessary pre-requisites).
2. CANCELLATION
Yoga Therapy Australia reserves the right to cancel any event, workshop or training if necessary and some courses may be subject to numbers. In the unlikely event that a cancellation is necessary, a full refund of all monies will be returned to the participant. However, no responsibility will be accepted for any consequential loss of any kind, including flights etc and other expenses or in any circumstances.
Appropriate TRAVEL INSURANCE is highly recommended where applicable.
3. PHOTOGRAPHS, FEEDBACK etc.
By undertaking this course you agree that photographs taken that may include you and feedback given by you, may be used by Yoga Therapy Australia and the presenters of courses for marketing purposes. If you would prefer we did not use any of the material written by you or containing an image you must contact us in writing.
4. DISCLAIMER
Yoga Therapy Australia accepts no responsibility for any act, omission, default or neglect of themselves, their employees, agents or associates for any injury, damage, or loss to persons or goods whatsoever or however the same may be caused.