NORTHERN RIVERS RESIDENTIAL RETREAT 2020
CHARTING THE PATH TO INNER FREEDOM II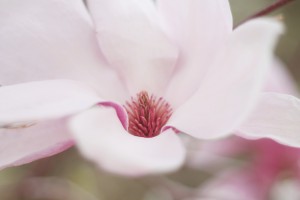 Meditative Practices from the Yoga Sutra
with
SARASWATHI VASUDEVAN
11 – 15 November 2020
Our 2020 Residential retreat  will explore meditative practices from the Yoga Sutra and other traditional texts.  While there are numerous methods and techniques of meditation being taught and practiced today, many of the powerful models given in the Yoga Sutra still remain to be explored.
In the quiet and nourishing ambience of the retreat, we will explore deepening our practices toward reconditioning the mind.  Saraswathi will draw from the Yoga Sutra and other resources with which she has intimate knowledge, to enliven and engage us in activity, reflection, practices and meditation. Can we use these practices to understand our-self better?  Can we apply them for healing?  How can we progress with them?
This exploration will aid us in our journey to a greater understanding of who we are from a yogic perspective, understanding the root of our actions, how to integrate and go beyond.

Physical practice is one thing.
Theoretical understanding another.
Linking these with experience is what brings change, more awareness and contentment to our lives.
We urge you to come and take this time to integrate your knowledge and practices, experience and grow – personally and professionally.  Chart your path to inner freedom.
Words are inadequate to convey the value of the depth of knowledge given, the depth of experience and insight received. I highly recommend these courses with Saraswathi for all yoga teachers, therapists and students. With deep gratitude and love, Gwynne Jones Nov 2019
SARASWATHI VASUDEVAN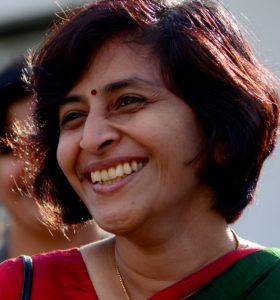 We are always delighted when Saraswathi Vasudevan of Yoga Vahini, Chennai, India agrees to return to the Antipodes. Saraswathi is an extremely highly regarded international teacher, mentor and practitioner of yoga. Saraswathi holds two Masters Degrees (Psychology and Nutrition) and trained closely with Sri TKV Desikachar at the Krishnamacharya Yoga Mandiram, where she led the KYM Research Department. She subsequently went on to establish Yoga Vahini, a now renowned yoga and therapy training school in Chennai and Hyderabad recognised by the IAYT. Saraswathi has led trainings and retreats all around the world, is a sought after international speaker, and is on various international boards associated with yoga and yoga therapy.
Saraswathi is of one of the foremost exponents on the Yoga Sutras of Patanjali teaching today. Charismatic and insightful, warm, gentle and sometimes challenging, she is able to draw on her wealth of knowledge and experience, to bring us to an understanding of what lays behind our thoughts and actions in daily life. Her focus is always on authenticty in yoga. She effortlessly brings us back to the essence and simplicity of the great teachings.
Saras' teachings are as luminous and clear as her presence - Trish Crossley Nov 2019
To be in her presence is to experience the embodiment and the spirit of this timeless healing art. To study with her in any possible context should be high on any serious student of Yoga's list of priorities. -Robert Birnberg
Venue, Costs and other details
Our Venue will be confirmed shortly but you may be assured that it will be a place where we can immerse in nature, enjoy quietude and nourish ourselves with delicious vegetarian meals. Full details will be available soon.
Registration
We invite you to register your interest early. Places will be limited.
Please note that a regular practice of asana, pranayama and meditation and being comfortable with silence during certain periods of the day will be highly desirable to participate in this retreat.
Venue – Krishna Farm, New Govardhana, Eungella via Murwillumbah, NSW

We are delighted that ISKCON's Krishna Village at New Govardhana Farm (NG Farm) has agreed to host our retreat. Krishna Farm is situated in a very pretty valley bordering the Oxley river, near to and energised by Mt Warning, which stands just behind. We will be based in the Krishna Farm Guesthouse at the top of the property. It has a beautiful, tranquil and spiritually charged atmosphere and we are very much looking forward to immersing in ourselves in this very supportive environment.
During our breaks you may wish to take a walk on the forested trails or take a dip in the river, or maybe just rest by the lake. The farm also supports generations of friendly and contented cows who we may thank for providing us with wonderful fresh milk daily!
Krishna Farm is located at 525 Tyalgum Road Eungella and is less than 45 minutes drive from the Gold Coast Coolangatta Aiport and under an hour from Byron Bay.
Food
Food is a priority for life, good health, and good moods! Thus, it is an integral component of our trainings and retreats. Meals on this occasion will be provided by Krishna Village and Temple. They will be organic where possible, vegetarian wholefoods, made with unrefined cold pressed oils. Much of the produce will be supplied from the farm itself. Food will be prepared consciously by the wonderful and highly experienced caterers at New Govardhana.
Accommodation Options
There is a variety of accommodation to choose from, although it is limited in each category.
Camping (BYO), Dormitory, Share rooms, Private rooms and Twin and Single Cabins are available, subject to numbers.
Campers need to bring your own tents and all that you need. Camping may be allocated near to the meeting room or at Krishna Village towards the entrance to the property (approx 15 minutes walk or a few minutes drive from the meeting room).
The guesthouse where we will be meeting and eating breakfast and lunch has been newly upgraded by Krishna Village. Rooms and Dormitory options there have share bathroom facilities which are in the same building, accessed via a covered walkway close to the rooms. The room and dorm building is neat and clean, has a very pleasant common room and lovely views from the verandah. Please note that almost all single beds in the rooms and dorms are open staggered bunk style.
Cabins are the only self contained option They have a double bed, a sofa bed and a pull out trundle, some may have twin beds. They have an ensuite bathroom with a kitchenette containing a small fridge and a kettle. They are of simple timber construct and very pleasant although not spacious. The have valley or lake views.
A further option is a single room at Krishna Village (KV) near the entrance to the property. These room at KV are about a 15 minute walk or a few minutes drive from our venue space. The KV rooms are set in former shipping containers that have been renovated and turned into simple but comfortable accommodation.
Singles have a bed, drawer and/or wardrobe and a fan for summer and heater for winter. There are some double bed options. Share amenities are located outside of the container building in the amenities block at Krishna Village, which also offers a coin operated laundry (byo laundry powder).
Please note that bedding is provided for all room accommodation but you need to bring your own towels and toiletries.
Accommodation Choice, Pricing and Registration
If you are planning to join this retreat, BOOK NOW. The Guesthouse accommodation and cabins have been reserved for our retreat but for a limited time only. Your booking promptly will enable us to confirm our requirements with the venue and not risk losing your accommodation options.
Please note that no rooms will held in your name, or allocated, until bookings are received accompanied by the minimum $500 deposit.
| Accommodation Options | |
| --- | --- |
| Camping (BYO Gear) | $1495 |
| Dorm (4 - 6 beds) | $1595 |
| Single Room at KV (~15 mins walk ; shared amenities) | $1695 |
| Self contained Cabin (twin Share) | $1675 |
| Self Contained Cabin (Single) | $1995 |
Getting There
Transfers to and from Coolangatta Airport can be arranged by IKSCON at a cost of about $90 per vehicle, (and $300 from Brisbane). To facilitate sharing rides we suggest you book your flights to arrive at Coolangatta airport before 2.00PM Qld Time on 13 November 2019. Outgoing flights may be booked for departure from Coolangatta after 2.30pm Qld Time on Sunday 17 November 2019. (Please note different time zones). Please indicate on your registration form that you would like to use this service be collected and we will put you in contact with Krishna Farm
We will also set up a car pool group so people can sort rides from various places, including from Byron Bay, especially for those who are attending the weekend seminar before the retreat. Please check the box on the registration form and provide your facebook contact if you would like to be included. Once in the group you can post your needs or offerings.
If you are driving from Brisbane/Gold Coast take the Murwillumbah turnoff, 15 kms from Tweed Heads. Once in Murwillumbah, turn right at the roundabout, cross over the bridge and go through the set of lights. Take the Kyogle turnoff from Main St and drive for 5km until you see the sign for Tyalgum Rd. Take Tyalgum Rd. turnoff right, and follow for 5 kms until you see the sign for IKSCON on your left.
If you are driving from the South, travel north along the M1 motorway and follow the directions towards Brisbane on the Pacific Highway. Take the Tweed Valley Way turnoff past the Billinudgel exit and continue for about 25 kms. Upon arrival in Murwillumbah, turn left at the roundabout, cross over the bridge and go through the set of lights. Take the Kyogle turnoff from Main St and drive for about 5km until you see the sign for Tyalgum Rd. Take Tyalgum Rd. turnoff right, and follow for 5 kms until you see the sign for IKSCON on your left.

Check in
The program will commence with Dinner at 6.30pm and an introductory session on 13 November 2019. Please aim to arrive between 2.30 and 4.30pm to register and settle in. We will conclude with lunch from 12.30pm on 17 November 2019.
Registration
REGISTER NOW
Register now to secure your place and ensure our room allocation. Full payment or a deposit of $500 is required upon registration. If you pay a deposit please make a note of the balance due date, ie. 15 September 2019. Full Payment is REQUIRED with any BOOKINGS made after 15 SEPTEMBER 2019.
If you are not yet ready to register but wish to ensure that you receive updates, or would like further information, please register your interest, or send us an email at admin@yogatherapyaustralia.com.
If you are passionate about attending the retreat but are unable to join due to financial constraints we may be able to help. If you fall in this category please contact us so we can try to work out a payment plan or solution that works for you. However, please note that this option may not be made available until our minimum number of attendees is reached, but do let us know you are out there.
Payment
Payments may be made by Paypal or EFT. Paypal payments incur a service fee of about 2.8%, for which you will be liable. If you access Paypal other than via our registration page, please ensure that the fee is added and transferred to YTA. Payment by EFT is highly recommended as they do not generally incur such charges.
EFT payments may be made to:
St George Bank
Yoga Therapy Australia
BSB: 112879
Account: 446257089
Please ensure you use your name-retreat as a reference and notify us of your payment.

Terms and Conditions
1. REFUND POLICY FOR CHARTING THE PATH RETREAT 2019
If a participant withdraws from the program the following terms and conditions apply:
a) If the participant withdraws on or before 15 September 2019 the participant will receive a full refund of all monies less the non-refundable administration fee of $500;
b) If a participant withdraws after 15 September 2019 the participant will forfeit 50% of their total cost of the course;
c) If a participant withdraws after 15 October 2019, no monies will be refunded.
d) However, at any time prior to the course commencement, a withdrawing participant may arrange to transfer his/her payments to another person to attend the same workshop in his/her place, (but only if that person satisfies any necessary pre-requisites).
2. CANCELLATION BY YTA
Yoga Therapy Australia reserves the right to cancel any event, workshop or training if necessary. In the unlikely event that this occurs, a full refund of all monies will be returned to the participant. However, no responsibility will be accepted for any consequential loss in any circumstances. Appropriate TRAVEL INSURANCE is highly recommended where applicable.
3. PHOTOGRAPHS, FEEDBACK etc.
By undertaking this course you agree that photographs taken that may include you and feedback given by you, may be used by Yoga Therapy Australia and the presenters of courses for marketing purposes. If you would prefer we did not use any of the material written by you or containing an image you must contact us in writing.
4. DISCLAIMER
Yoga Therapy Australia accepts no responsibility for any act, omission, default or neglect of themselves, their employees, agents or associates for any injury, damage, or loss to persons or goods whatsoever or however the same may be caused.