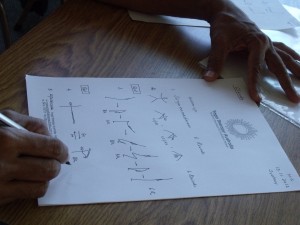 Module Six of our PGDYT Therapist training will be held from 28 Nov 2017 to 7 Dec 2017 at Camp Koinonia at Evans Head NSW. This module we cover diverse conditions relating to
Psychological and Emotional conditions,
Cancer,
Auto-immune conditions,
Addictions and Eating disorders,
Aged care and conditions associated therewith.


Once again there will be an opportunity for 14 people, who experience these or similar conditions, to receive a free personalised program from Dr NC MBBS, Master Yoga Therapist, by acting as case studies between 29th Nov an 7 Dec. Places are open at present.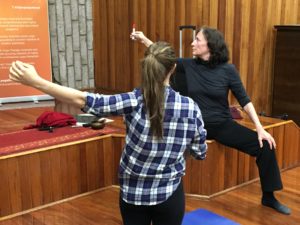 If you, or your students or friends experience any of the relevant conditions, are interested in receiving a practice from Dr NC at no charge, are comfortable in having your consultation with our therapists-in-training present, and can come to Evans Head, NSW  for about an hour and half on one afternoon between 29 November and 7 December 2017, please submit your, or their details by clicking on this link.  
After submission of the registration form, and closer to November 2017,  selected candidates will be contacted with a date and time to attend, and asked for confirmation of interest and suitability of the date.
Venue: Evans Head is about 1/2 hour drive south of Ballina. Camp Koinonia is located at 29-41 Terrace St Evans Head NSW. It is situated on the absolute fringe of the Evan's Head township, adjacent to the Broadwater National Park and directly across the road from Airforce Beach. Evans Head is a quiet village with a river running through it, great swimming beaches and Bundjalung National Park on the far side. If you are selected you will also be most welcome to join us for a delicious ayurvedic meal.