SYDNEY SEMINAR with Dr NC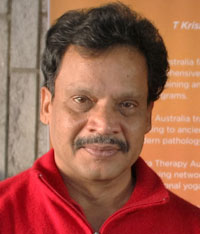 25 – 26 November 2017, The Centre, Randwick, Sydney
(and PGDYT Refresher Day 24 Nov 2017)
Join YTA  and Dr NC MBBS for two deeply inspirational days of discussion, insights, and practical techniques as we explore the  offerings of the Yoga Vajnavalka.  This ancient text is in the form of a dialogue between the Sage Vajnvalka and his wife, during which the Sage teaches her the deeper aspects of Yoga.
The seminar is suitable for yoga practitioners, teachers, therapists, and all interested in yoga, philosophy, the mind, and deeper levels. There are no prerequisites.  All are welcome.
Suitable content for CPD points for Yoga Teachers (12 hours).
Dr NC, Dr N Chandrasekaran (Dr NC) is a renowned and highly sought after International teacher, Master of Yoga Therapy, and author.  He was the Director of Yoga Therapy at Krishnamacharya Yoga Mandiram for more than ten years and has guided many many thousands of appreciative students.  Dr NC is an advisor to the Australian Association of Yoga Therapists (AAYT).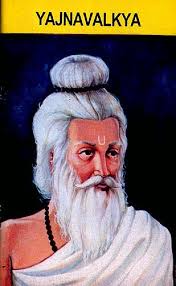 Lunch and Amenities
Teas will be provided and some light snacks and/or fruit for morning tea.  If you wish to bring your own lunch there is a pleasant garden area to sit in, or you may wish to walk to Centennial Park (about 20 mins).  There  are also numerous inexpensive lunch spots within 5 – 10 minutes walk of The Centre.
Accommodation
If you are coming from out of Sydney and  wish to stay at the venue (The Centre) we urge you to make your booking promptly. Several rooms are currently being held for YTA but will need to be released in due course.
Where: The Centre, 14 Frances Street Randwick
When: 9.30am -12.30pm and  2pm – 5.00pm,  Saturday 25 – Sunday 26 November 2017
Fees:

$295 EARLY BIRD   Full payment by 30 September 2017

$345 Full Price payable after 30 September 2017
REGISTER NOW

YTA Graduate and PGDYT Students Refresher and Case Study Day – Fri 24 November 2017:
For PGDYT Sanga: :Join your sangha for our next fabulous refresher and satsang with Dr NC. We have three very different live case studies coming along and will once again have open discussion time – so bring your questions.  Commences 9.30AM and will finish by 6 PM at the Centre, Friday 24 November 2017.
$155 including a delicious and healthy lunch  (For Graduates and Current PGDYT students)
Ensure you click that you are a PGYDT student or grad on the Seminar registration form for full information
REGISTER NOW