Foundations of Viniyoga, NG Farm Residential 27 October – 5 November 2017
9 day / 9 night Residential Training with Saraswathi Vasudevan
 Ensure your Place – Register Now
The Foundations of Viniyoga is essential for all yoga teachers, therapists and practitioners who wish to pursue the healing path. It encompasses all the foundational knowledge required to ensure that any therapeutic application of yoga is not prescriptive, but is truly made for the individual concerned.
The Foundations is a stand alone course and the pre-requisite for Yoga Therapy Australia's PGDYT (YTA) Therapist Training with Dr NC MBBS.  Suitable for all yoga teachers, therapists, health practitioners, as well as committed students of yoga.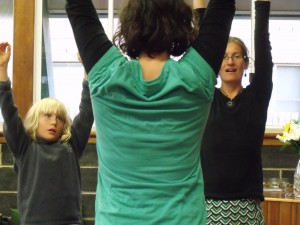 The Foundations course is the springboard from which you can dive deeply into the tools of yoga and their therapeutic application. It is for all who wish to enhance their skills and understanding of classical yoga and yoga cikitsa (therapy). The teachings are immediately useful and profound for teaching and in personal practice. Simultaneously, the content lays the foundations for a future career as a yoga therapist.
Many courses now offer guidelines for the therapeutic application of yoga for specific conditions, but without the foundational knowledge such application can only be prescriptive. It is essential to be able to observe and assess each person, and to understand the fundamental elements of asana, modifications, course planning and the philosophy behind them, in order to apply yoga in the most efficient and beneficial way for the individual concerned.
The Foundations  is a training that draws together and reviews all the elemental aspects of yoga and yoga-asana from a therapeutic perspective. It delves into the source, the Vedas, as well as your own experience, for its content. It is a course suitable for all interested in the essence of yoga, and practising and teaching from a deeper level as well as personalising yoga according to individual needs.
Viniyoga is not a style or 'brand' of yoga but an intelligent personalised approach to yoga. It is the essential foundational knowledge of yoga therapy for all teachers, and committed practitioners who wish to take up the healing path.
The course is not available on-line or by distance-learning, as dietary and lifestyle experiences, svadhyaya, relationship, and sangha, all of which are gained by the immersive experience, and are a part of the training.
This course is a stand alone course and also a pre-requisite for those wishing to embark on the Yoga Therapy Australia Post Graduate Diploma in Yoga Therapy (PGDYT), directed by Dr N Chandrasekaran MBBS (Dr NC). The next intake of the PGDYT starts with Module One in May/June 2018 at Camp Koinonia by the Sea, Evans Head.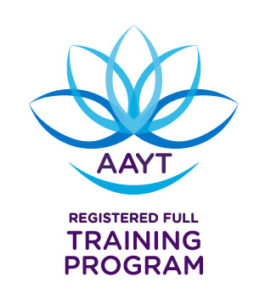 The PGDYT, of which The Foundations is a part, is accredited by Yoga Australia  and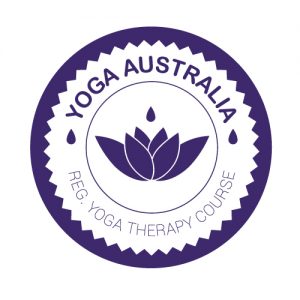 the Australian Association of Yoga Therapists (AAYT) and thus complies with IAYT international standards.
Faculty
We are extremely privileged to  have
Saraswathi Vasudevan
 of Yoga Vahini, Chennai leading the course. Saraswathi  is a very highly regarded international teacher and mentor having trained closely with Sri TKV Desikachar at the Krishnamacharya Yoga Mandiram, where she led the KYM Research Department. Saraswathi was keynote speaker at Yoga Australia's conference 2016.  She is charismatic, quiet yet full of knowledge and wisdom. She has a keen and loving following in Australia, and all around the world.
Saraswathi will be assisted by senior YTA faculty.

Course Content
Our focus, based on viniyoga in the lineage of T. Krishnamacharya – involves the prescription of personal practices according to individual needs:
Giving what is appropriate is viniyoga
By an appropriate person, to an appropriate person,
at an appropriate time, in an appropriate manner.

It is not casual or routine.
Not by anybody to everybody.
Not anything and everything.
It is unique, highly individualised and very specific.
You can only give what is inside you.
This is the first lesson in viniyoga …
Principles of Yoga Therapy Vol 1 at p. 309
Dr N. Chandrasekaran MBBS (Dr NC)
Learning the foundations of viniyoga, and the art of observation of the individual, is fundamental to the skills of the yoga therapist.

Course outline:
In depth analysis of yoga philosophy and its application in practice
Fundamentals and basic concepts of yoga therapy: Complementary system, Ahimsa, The breath (the bestower of health), the Body (the immediate tool)
The important principles of practice of asana, meditation and other tools of yoga and their role in yoga therapy
The classical way of practicing asana, the function of asana and the principles behind the modifications of asana for specific outcomes
The principles behind sequencing of asana, pranayama and meditation practice – the key that opens to the full efficiency of these tools
All material will be dealt with from a therapeutic perspective
Venue – New Govardhana, Eungella via Murwillumbah, NSW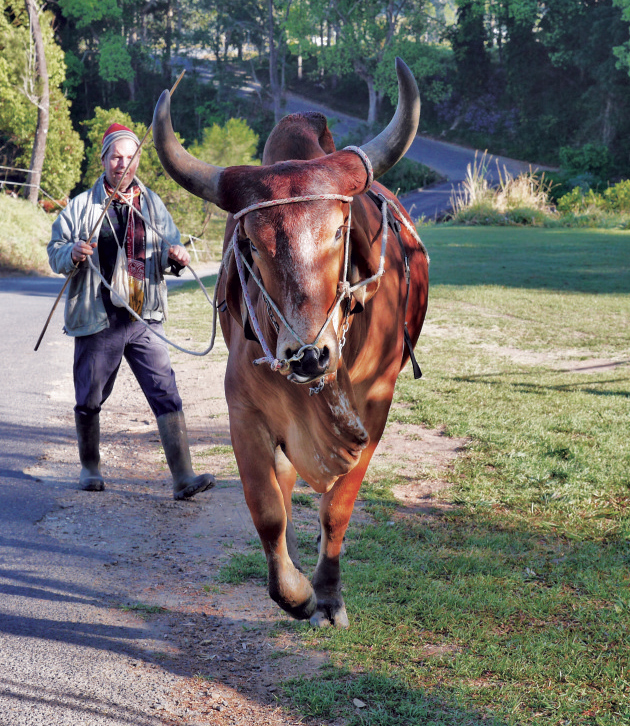 We are delighted that ISKCON  are now allowing lay organisations to use their New Govardhana Farm (NG Farm) as a venue for trainings and retreats such as ours. NG Farm is located at 525 Tyalgum Road Eungella  and is  less than 45 minutes drive from the Gold Coast Coolangatta Aiport.
The venue  is situated in a very pretty valley bordering the Oxley river near to and energised by Mt Warning, just behind. It has a beautiful, tranquil and spiritually charged atmosphere and we are very much looking forward to immersing ourselves in the teachings in this very supportive environment.
During our breaks you may wish to take a walk on the forested trails or take a dip in the river, or maybe just rest by the lake. The farm also supports generations of friendly and contented cows who can chat to, or even thank, for providing us with wonderful fresh milk daily!

Food
Food is a priority for life, good health, and good moods!  Thus, it is an integral component of our trainings and retreats.  Meals will be organic vegetarian wholefoods, made with unrefined cold pressed oils.  Much of the produce will be supplied from the NG farm itself. Food will be prepared consciously along ayurvedic principles by the wonderful and highly experienced caterers at New Govardhana.

Accommodation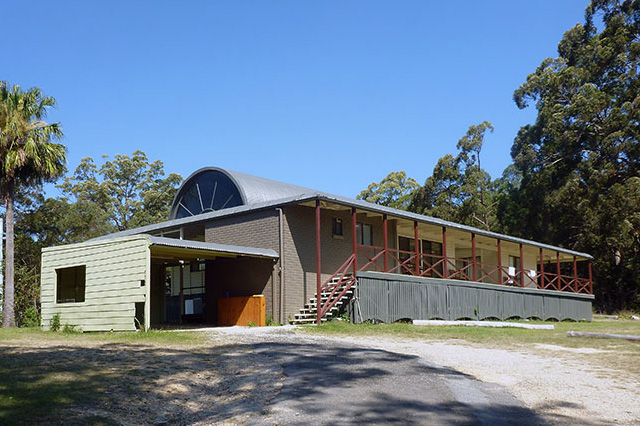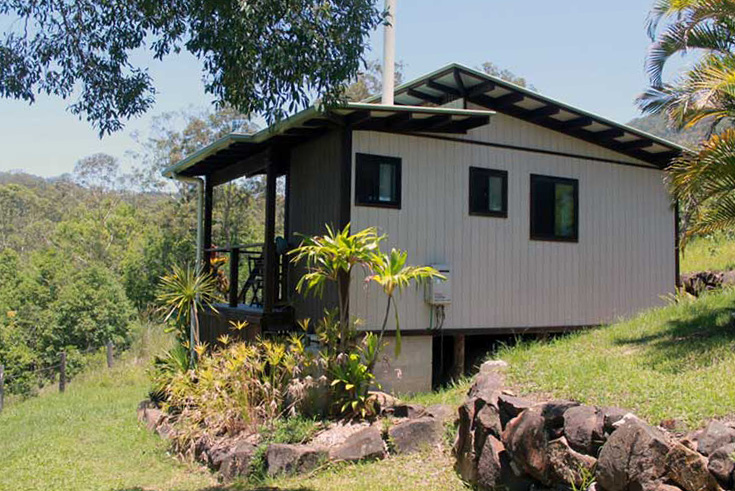 There is a variety of accommodation to choose from, although it is limited in each  category.
Camping, Dormitory, Share rooms, Private rooms and Twin and Single Cabins are available to choose from. Please note that almost all single beds in the rooms and dorms are open staggered bunk style. Cabin shares have a  double bed and a rollaway or fold out sofa option.
Rooms and Dormitory options have share bathroom facilities which are in the same building, accessed via a covered walkway close to the rooms. The room and dorm building is neat and clean, has a very pleasant common room and lovely views from the verandah.
Cabins have a double bed, a sofa bed and a pull out trundle. They feature an ensuite bathroom with a kitchenette containing a small fridge and a kettle. They are of simple  timber construct and very pleasant although not spacious.  The have valley or lake views.

Staying off Campus
There is also the option of staying off campus and organising your own accommodation in Murwillumbah (10 mins drive) or Uki (15 minutes). However, we do encourage you to stay onsite so that you may truly immerse yourself in the teachings without interruption.  On that note, please be aware that classes start with Asana at 7AM and finish with relaxation at 8.30PM.
Accommodation Options and Pricing
To ensure your choice of accommodation we recommend that you book and finalise your payment early.

Accommodation Type
Early Bird Incl. GST
Paid in Full by 1 July 2017
Full Price Incl. GST
Paid on or after 1 July 2017
Off Campus - Meals Included
2295
2445
Camping (BYO Tent)
2495
2645
Dormitory (4 - 6 pax) - Non-Ensuite
2695
2845
Twin Room - Non-Ensuite
2795
2945
Private Room - Non-Ensuite
2945
3095
Twin Cabin - Ensuite
2895
3045
Private Cabin - Ensuite
3195
3345
If you are passionate about attending the training but are unable to join due to financial constraints we may be able to help. If you fall in this category please contact us so we can try to work out a payment plan that works for you.

Getting There
Transfers to and from Coolangatta Airport can be arranged by IKSCON at reasonable cost ($25 – 35 each way). If you require a transfer please book your flights to arrive at Coolangatta airport  before 3.00PM Qld Time on 27 October 2017.  Outgoing flights may be booked for departure from Coolangatta after 3pm Qld Time on Sunday 5 November 2017.  Please indicate on your registration form that you would like to be collected and notify us of your flight details once they are booked.
If you are driving from Brisbane/Gold Coast take the Murwillumbah turnoff, 15 kms from Tweed Heads. Once in Murwillumbah, turn right at the roundabout, cross over the bridge and go through the set of lights.  Take the Kyogle turnoff from Main St and drive for 5km until you see the sign for Tyalgum Rd.  Take Tyalgum Rd. turnoff right, and follow for 5 kms until you see the sign for IKSCON on your left.
If you are driving from the South, travel north along the M1 motorway and follow the directions towards Brisbane on the Pacific Highway. Take the Tweed Valley Way turnoff past the Billinudgel exit and continue for about 25 kms.  Upon arrival in Murwillumbah, turn left at the roundabout, cross over the bridge and go through the set of lights. Take the Kyogle turnoff from Main St and drive for about 5km until you see the sign for Tyalgum Rd. Take Tyalgum Rd. turnoff right, and follow for 5 kms until you see the sign for IKSCON on your left.

Check in
The program will commence with Dinner at 6.30pm and a talk on 27 October 2017.  Please aim to arrive between 3.30 and 5pm to register and settle in.  We will conclude with lunch on 5 November 2017.
Registration
Register Now
Register early to secure your place. Full payment or a deposit of $500 is required upon registration to secure your place. If you pay a deposit please make a note of the balance due date. FULL PAYMENT is REQUIRED WITH ALL BOOKINGS FROM  15 SEPTEBMER 2017
Please note that your choice of accommodation will only be secured once your full payment is recieved. Early Bird prices apply to payments received in full by 30 June 2017.
If you are not yet ready to register but wish to ensure that you receive updates, or would like further information, please register your interest.
Register your interest
Payment
Payments may be made by Paypal or EFT. Paypal payments incur a service fee of about 2.6%, for which you will be liable. If you access paypal other than via our registration page, please ensure that the fee is added and transferred to YTA.  Payment by EFT is highly recommended as they do not generally incur such charges.
EFT payments may be made to:
St George Bank
Yoga Therapy Australia
BSB: 112879
Account: 446257089
Please ensure you use your name as a reference and notify us of your payment.

Terms and Conditions
1. REFUND POLICY FOR FOUNDATIONS OF VINIYOGA 2017
If a participant withdraws from the program the following terms and conditions apply:
a) If the participant withdraws on or before 1 July 2017 the participant will receive a full refund of all monies less the non-refundable administration fee of $350;
b) If a participant withdraws after 1 July 2017 the participant will forfeit 50% of their total cost of the course;
c) If a participant withdraws after 15 September 2017, no monies will be refunded.
d) However, at any time prior to the course commencement, a withdrawing participant may arrange to transfer his/her payments to another person to attend the same workshop in his/her place, (but only if that person satisfies any necessary pre-requisites).
2. CANCELLATION
Yoga Therapy Australia reserves the right to cancel any event, workshop or training if necessary. In the unlikely event that this occurs, a full refund of all monies will be returned to the participant. However, no responsibility will be accepted for any consequential loss in any circumstances.
Appropriate TRAVEL INSURANCE is highly recommended where applicable.
3. PHOTOGRAPHS, FEEDBACK etc.
By undertaking this course you agree that photographs taken that may include you and feedback given by you, may be used by Yoga Therapy Australia and the presenters of courses for marketing purposes. If you would prefer we did not use any of the material written by you or containing an image you must contact us in writing.
4. DISCLAIMER
Yoga Therapy Australia accepts no responsibility for any act, omission, default or neglect of themselves, their employees, agents or associates for any injury, damage, or loss to persons or goods whatsoever or however the same may be caused.